About Us
---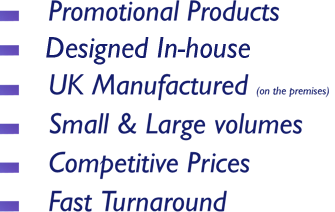 Alchemy Carta
Alchemy Carta was started in Leicester, England in 1977 by two self-taught artist/model maker/designers from Manchester: Geoff Kayson and Trevor Phillipson.
Their imaginative, high quality work and products soon earned them the attention of some influential and high profile clients. This established them in the, 'promotional products' business, designing and producing items as diverse as bronze statues, album covers, collectable giftware and Rock 'n' Roll merchandise.
Together with their own unique range of extraordinary niche products, their reputation quickly spread and the business was established.The business steadily grew to include its own fully equipped research and development and extensive production departments, with a young dedicated staff, many of whom are the backbone of the company today.
World Wide
The exemplary sales and distribution arms, now reach out to just about every part of the world, with a fast, friendly and efficient customer centred service.
For information on our American office visit Alchemy of England.
We regularly stand at many trade fairs around the world and look forward to meeting and assisting customers, established and new, at every opportunity.
The range of Alchemy products is extensive and includes Tankards, Flasks, Gothic Jewellery, Giftware and many other pewter products.
Alchemy's (including Alchemy Gothic) esoteric and contemporary jewellery is world-renowned and is the undisputed leader in Gothic lifestyle accessories. Their gothic and alternative giftware ranges from stylish Absinthe Shot glasses to sinister Alchemist skull boxes.
Alchemy has been manufacturing specially designed products for clients large and small, around the world, for nearly thirty years. Their Promotional Products Division create many original pieces for the music, film and entertainment industries as well as merchandise, corporate gifts and awards for a wide range of businesses.
For further information on any of Alchemy's ranges, please do not hesitate to contact their sales staff on +44 (0) 116 282 4824.